MEDHERO™ Advanced Urgent Care and Wellness Center is a state-of-the-art multispecialty urgent care center in gorgeous San Clemente, California and our new state of the art facility in Carlsbad/La Costa, California. With a full staff of highly trained professionals, MEDHERO offers a true alternative to the ER for non-life-threatening injuries.
MEDHERO is a beautiful and modern facility helmed by Greg Moreno, MD, a board-certified emergency medicine physician and Keith Yablonicky, MD. Thanks to the entire team's impressive qualifications, the practice performs high-quality exams and in-house X-rays and provides hospital-level medications such as IV hydration therapy.
The MEDHERO team provides the latest medical technologies, a lab, and an onsite dispensing pharmacy. They can treat nearly any non-life-threatening condition, from asthma attacks and lacerations to concussions, broken bones, and skin infections. MEDHERO even provides IV antibiotics, common vaccinations, and DOT physical exams.
In addition to urgent care, MEDHERO offers a comprehensive range of aesthetic services including cosmetic fillers (i.e. Juvederm), IPLs (photofacials), laser hair removal, laser skin resurfacing, scar revision, SculpSure (warm body noninvasive fat loss), chemical peels and standard facials.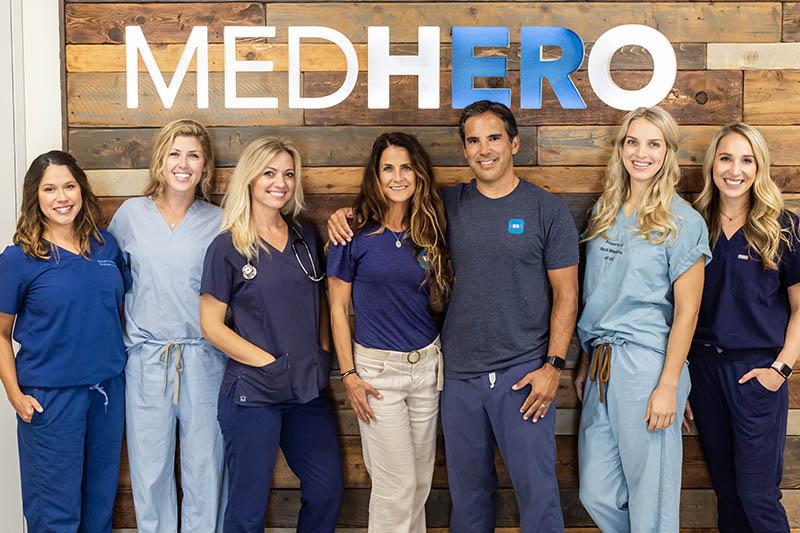 The team constantly searches for new and unique ways to provide the best care possible to their patients. That's why patients are encouraged to take advantage of the MEDHERO telemedicine service, which allows patients to chat with a board-certified doctor when they cannot schedule an in-office visit.
For a full list of services available at MEDHERO Advanced Urgent Care and Wellness Center, call or book an appointment online today.